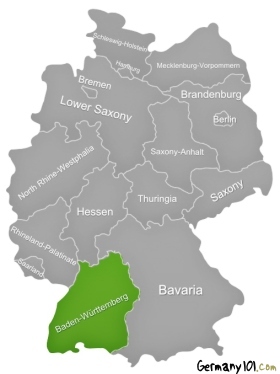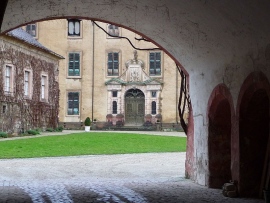 By 3268zauber (Own work)
[GFDL or CC-BY-SA-3.0], via Wikimedia Commons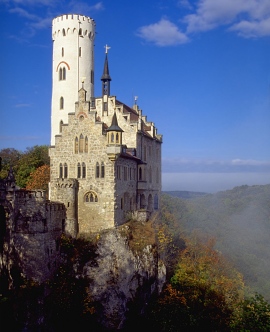 By Andreas Tille (Own work)
[GFDL or CC-BY-SA-3.0-2.5-2.0-1.0], via Wikimedia Commons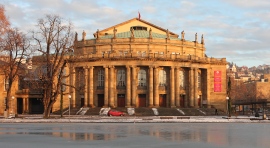 By AngMoKio (Own work)
[CC-BY-SA-3.0 or GFDL], via Wikimedia Commons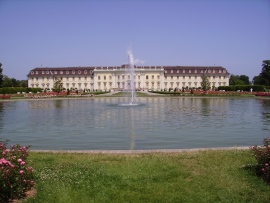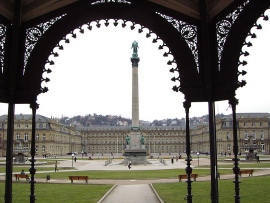 By Joachim Köhler (Own work)
[GFDL or CC-BY-SA-3.0], via Wikimedia Commons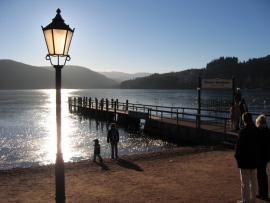 By Runner1928 at en.wikipedia
[Public domain], via Wikimedia Commons
Why visit Baden-Württemberg?
Baden-Württemberg is just one of many provinces in Germany, yet it is one of the most popular places for tourists. It is easy to see why tourists from all corners of the world flock to this area in Germany: there are lush forests, old castles (either in good repair or as fascinating ruins), incredible museums that you can't leave without being a bit more intelligent, fantastic art galleries, shopping streets that have their own unique atmosphere, beautiful lakes, waterfalls, botanical gardens, zoos, entertainment parks and so much more. It's impossible to list all the attractions in Baden-Württemberg. There is something interesting for everybody: young, old, middle-aged, active, relaxed, food lover, beer lover, wine lover, bird watchers. It doesn't matter what your interest is, you'll surely find a place in Baden-Württemberg that caters to people just like you.
Best time for a visit
Visiting Baden-Württemberg is a great experience no matter the weather. What season you choose, depends on what you would like to experience. In winter, you can visit the famous German Christmas markets and wander around the shopping streets to find the perfect Christmas present. Heidelberg is especially famous for the old city's atmosphere during the weeks before Christmas. There is also some good skiing in winter.
In spring, you can see nature waking up and turning parts of the area in colorful wonderlands. A visit to the islands on Lake Constance are a real treat when the flowers start blooming.
Spring and summer are fantastic times for people who enjoy hiking. Baden-Württemberg has many incredible walks on offer, and that are best walked during good weather. People who like outdoor festivals will also find the summer months a time filled with opportunities.
Fall is the time of the year when nature offers a different kind of spectacle, i.e. the colorful fall leaves, and there are also some traditional German festivals visitors truly enjoy during that time.
Most sights of Baden-Württemberg, however, don't depend on the season. Castles, museums and shopping streets are open throughout the year, and usually only close on certain holidays.
If you don't like crowds, you should avoid the times of the German school holidays.
Places you shouldn't miss
Heidelberg
Heidelberg is one of the cities no visitor to Germany should miss. It is a lovely city that combines history and modern life in a perfect match. The old city core consists of historic buildings with the old castle (turned into half a ruin by the French) on top of a hill. It is an imposing sight, and there are regular castle tours for visitors (very recommended). You can take a cruise on the river Neckar (from one hour to full day tours), explore the longest, pedestrian shopping street in Germany, visit some interesting museums, and also visit the lovely zoo. There is enough to keep you busy during your visit.
Mannheim
Mannheim is not the most exciting place when you have a short look at it, but it has enough to offer for a day or a weekend trip (or you could combine it with a visit of Heidelberg, which is just a short train ride away). Mannheim has some first class museums, art galleries and also a few interesting historic buildings that are open for visitors.
Stuttgart
Stuttgart is a charming city which offers the visitor just as much as Heidelberg does, but it is not as famous as Heidelberg itself. And of course it doesn't have such a long shopping street. Stuttgart is ideal for lovers of history and arts, as there is a lot to discover.
Lake Constance
This lake is unique because it is not only part of Germany, but also borders the neighboring countries, and there isn't really much consensus on which part of the lake belongs to which country. There are the different islands on the lake, and they boast some of the most lovely gardens you could find in Baden-Württemberg. The little village of Bodman (where the German name "Bodensee" originates from) is the ideal place to start exploring the lake, and there are many accommodation options for you.
Black Forest
The Black Forest is famous for its cuckoo clocks and the black forest cake (you should definitely try one in one of the fabulous cafe bakeries that you can find there). As a tourist, you'll be able to find lots of traditional souvenirs in villages around the Black Forest. The Black Forest has more to offer than just cakes and clocks though. There is excellent skiing in winter, and breathtaking walking during the warmer months of the year. You can walk for an hour, or walk for a whole week. It's definitely one of the best areas in Germany to go for a lovely forest walk in (there are also mountains if you feel up for a challenge).
How to plan your trip to Baden-Württemberg
Planning a trip to Baden-Württemberg is not a big challenge because it is an easy part of Germany to travel in. All cities, and even many of the smaller towns, are easily accessible by train. Towns and villages that do not have their own train station, are usually connected by a the very good bus system. So even if you do not drive, you should not find it very difficult to travel from one place to the other by using public transport. There are also various pass options that you can book in advance and that enable you to travel on certain transport networks for a fixed price.
There is also a wide variety of accommodation options, ranging from cheap hostels to high end Bed and Breakfasts in castle settings.