0 Saarland Diaspora around the world
Our in-person family gatherings
Ireland's President Higgins family message
Our TEDx talk about family gatherings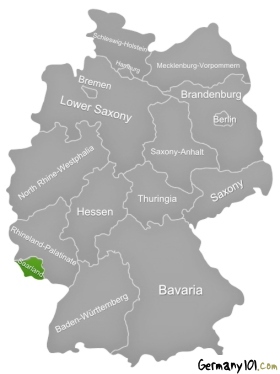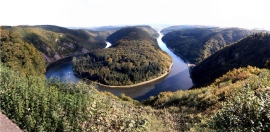 "Saarschleife" by Niesefrosch - Download from German Wikipedia by Wamito 26.05.2006.
Licensed under Creative Commons Attribution-Share Alike 3.0
via Wikimedia Commons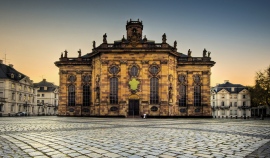 "Ludwigskirche" by Wolfgang Staudt - Flickr.
Licensed under Creative Commons Attribution 2.0
via Wikimedia Commons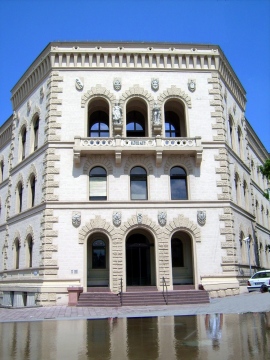 "SaarbrückenBergwerksdirektion" by Lokilech - Own work.
Licensed under Creative Commons Attribution-Share Alike 3.0
via Wikimedia Commons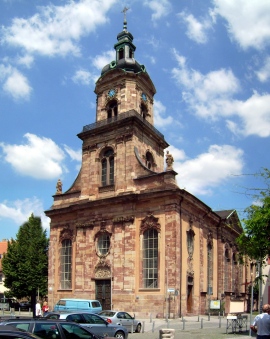 "SaarbrückenStJohann1" by Lokilech - Own work.
Licensed under Creative Commons Attribution-Share Alike 3.0
via Wikimedia Commons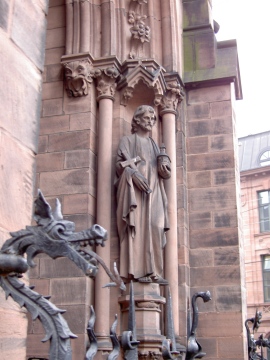 "Saarbruecken-Johanniskirche 02250131a".
Licensed under Creative Commons Attribution-Share Alike 3.0
via Wikimedia Commons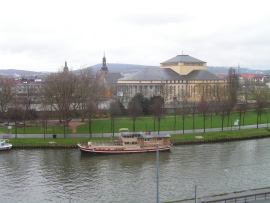 "Saarbruecken-StaatsTheater" by Hugo - Own work.
Licensed under Public domain via Wikimedia Commons
Why visit Saarland?
The Saarland is a region for Germany that is of interest to people who love cycling, hiking, culture and pleasure – either all of it or just one of it. Saarland is the kind of place you go to for a strenuous or easy-going cycling tour (there's a route for everyone!), and then stop in the evening to let others pamper you in one of the excellent hotels – maybe with a massage for your tired muscles and a nice hot bath with essential oils. You'll enjoy the fantastic local cuisine, a hearty breakfast, and then you have enough energy for the next stage of your trip.
Of course, you don't have to cycle or hike all day long – the German region Saarland has more to offer than "just" beautiful tracks for bikers and hikers. There is also plenty of culture to discover – from educational museums to ancient ruins and haunted castles. It is enough to keep you busy during your stay in one of Germany's secret gems.
Saarland is close to France, and has been occupied by the French in the past. So don't be surprised if you find some French specialties on the menu.
Best time for a visit
As Saarland is a great area for hikers and bikers (a third of the state is covered in forests, there are splendid rivers, and plenty of hills), it is best to go during a time of the year when the weather is reasonably pleasant. Which means that late autumn, winter, and early spring are not the best choices unless you only want to stay inside a hotel and visit museums.
If you, however, want to bike and hike, or go on river cruises, you should choose the months between April and September.
Places and activities you shouldn't miss
If you are interested in animals and would like to watch some of Germany's wildlife close up, then you should not miss a visit to one of the various wildlife parks or zoos. The wildlife parks have the advantage that you can see the wildlife in their natural surroundings.
The "Saarschleife"
This is a beautiful bend in the river Saar (after which the region is named). If you get the chance to go to the Saarschleife, going there in the early morning hours is highly recommend. If you are lucky, you can see how the mist slowly lifts from the forests (you need to go up to a reasonably elevated viewpoint, of course).
The Dollberg
The Dollberg is the highest mountain in Saarland. It is almost 700 meters high and provides a nice challenge to people who like climbing mountains. Make sure that you choose a route that suits your level of fitness and experience, or go on a guided tour with a professional guide.
Schlossberg Höhlen Homburg (in English something like "caves of the castle mountain")
This is a great adventure for history lovers, and people who like mysterious places. Under the ruins of a fortress, you will find the biggest man-made sand stone caves in Europe. There are twelve different levels, so you should bring some time. It is a fascinating place – just don't get lost in there!
Merzig - Garten der Sinne ("Garden of senses")
This beautiful garden is a real treat for all garden lovers. All your senses will find something to enjoy. Of course, your visual sense will be the most delighted one.
Tour recommendation Saar-Hunsrück-Steig
This is one of the most popular hiking routes in Germany – and also very famous internationally. The route starts in Perl and either ends in Trier or Idar-Oberstein. It is a long trek, so you need to plan it and your supplies well in advance (unless you book one of the luxury guided tours).
How to plan your trip to Saarland
If you plan on doing hiking and/or biking, then it makes sense if you got all the maps you needed before you arrived in Germany. Have a good look at some of the good biking/hiking maps, and read up on how long it usually takes to hike and/or bike various routes. Then you should make your own route, i.e. write down where you would like to go on which day. Then you need to look up the various accommodation options you have in that area. Usually you will have a good choice of high end hotels or basic hiking accommodation. The adventurous might also decide to take their own tent with them. Just make sure that you know the outdoor and camping code so you don't get in trouble.
The people who would like to use public transport to get around should usually not have many problems apart from in the more remote areas. There might not be many options during the weekends, so you need to plan accordingly.