0 Hamburg Diaspora around the world
Our in-person family gatherings
Ireland's President Higgins family message
Our TEDx talk about family gatherings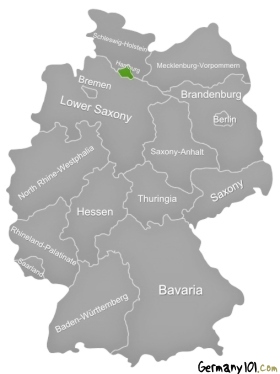 Why visit Hamburg?
Hamburg is Germany's second biggest city, and has a population of around 1.8 million people (the greater region around Hamburg has a total of around four million people). It is also one of Germany's federal states (one of the city-states), and is known as Germany's gateway to the world because Hamburg is home to Germany's biggest port. While the port is often seen as the heart of the city, Hamburg is also known for its media industry and its vital role in German history. Visitors have many cultural activities to choose from, so this is mainly an interesting place for people with an interest in fine arts, music, theater, operas, and musicals.
Best time for a visit
Hamburg isn't exactly a place known for outdoor activities, so you can visit all year round. The museums and historic buildings are interesting no matter the time of the year. Certain things like a cruise around the harbor and a visit to the zoo, however, are naturally more pleasant during the warmer and drier seasons of the year.
If you love museums, then you might want to go to Hamburg in April, because that's when the events "Nights at the museum" are running.
Places and activities you shouldn't miss
A visit to the zoo
If you like animals, then you should check out the local zoo. Watch the zoo keepers feed the elephant, laugh at the monkeys, and see the usual suspects.
A harbor cruise
The harbor is Hamburg's most important aspect. Of course you could just walk around the harbor and enjoy everything with solid ground under your feet. However, a harbor cruise is something you should do because it gives you a different view of the harbor, and most harbor cruises will also have a commentary that teaches you more about the harbor, its people and its history.
A cruise on the river Elbe
While a harbor cruise is a nice thing to do, it is not very long. If you have some more time on your hands, then you might want to go for one of the longer cruises along the river Elbe. It's worth your time and money.
A visit to the beach
If you go to Hamburg during summer, then you can also visit one of the beaches North of the city. While they are not as spectacular as beaches in other parts of Germany, they are nice enough for a day at the beach when you're in Hamburg anyway.
Museum of Arts and Crafts (German name: Museum für Kunst und Gewerbe)
There are quite a few museums in Hamburg, but if you are interested in art, then the museum of arts and crafts should be your first choice.
Hamburg Museum
This general museum teaches visitors about the fascinating history of this harbor city. You can also see one of the largest scale railway models in the Hamburg museum. Worth a visit, especially if you are interested in well-presented information about history.
Fish market
You can go and visit the local fish market every Sunday morning. In summer, it starts at 5am, and in winter at 7am. If you like fresh fish, and the atmosphere of a fish market, then this is a must do.
Visit the churches and houses of worship
There are five main churches in Hamburg, and there are also houses of worship of international religions, e.g. a synagogue and a mosque. Many of them are open for the public. You can see interesting architecture and beautiful artworks within the churches.
Reeperbahn in Sankt Pauli
The Reeperbahn is quite well-known, it is a red light district – and probably one of the most famous ones in the world. Yet, many tourists who have no intention of getting it on with a prostitute nor wanting to spend any money in one of the sex shops visit this area – simply because it is a quite touristy thing to do. It is also reasonably safe – but you should be aware of the fact that you might very well be approached by a lady of the night offering her services to you.
How to plan your trip to Hamburg
Hamburg has always been, and still is, a very international city. You won't have a problem at all with communication. It is also incredibly easy to get to Hamburg (you can even get there by boat), and it is just as easy to get around. Walk, drive, take a bus, a train, a tram, a taxi, hire a bicycle – choose whichever mode of transport suits you best. If you rely on public transport, then you might want to find a place that is reasonably close to a transport hub, because then you can see everything easily without having to walk too much. In Hamburg, there is a lot of accommodation, yet you should book in advance if you have a particular hotel in mind.