0 Brandenburg Diaspora around the world
Our in-person family gatherings
Ireland's President Higgins family message
Our TEDx talk about family gatherings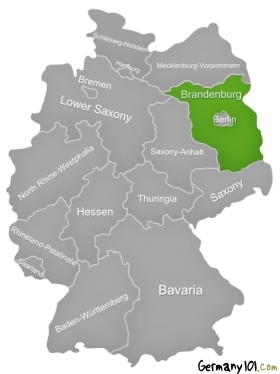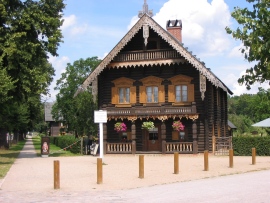 "Alexandrowka-Haus" by Dishayloo
Originally from de.wikipedia; description page is/was here.Original uploader was Dishayloo at de.wikipedia2004-07-19 (original upload date). Licensed under Public domain via Wikimedia Commons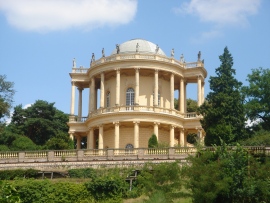 "Belvedere Klausberg Potsdam" by Lux lb
from german wiki [1], selfmade. Via Wikimedia Commons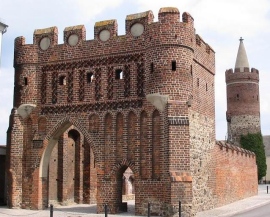 "Jüterbog Dammtor KA".
Licensed under Creative Commons Attribution-Share Alike 3.0
via Wikimedia Commons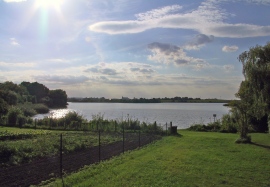 "Lake de muendesee" by Jwnabd - Own work.
Licensed under Creative Commons Attribution-Share Alike 3.0
via Wikimedia Commons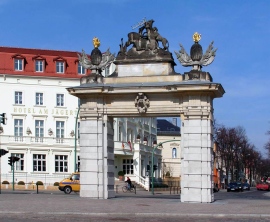 "Potsdam jaegertor2" by Original:Dieter Brügmann] (unify: Perspektive gerade und upload commons) - Own work.
Licensed under Creative Commons Attribution-Share Alike 3.0
via Wikimedia Commons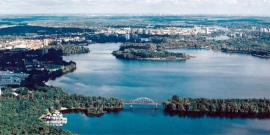 "Potsdam view from above" by user:Italiaone - Own work.
Licensed under Creative Commons Attribution-Share Alike 3.0
via Wikimedia Commons
Why visit Brandenburg?
Brandenburg is famous for the fantastic natural sights. Of course, there is also history, and some night-life, but most people are drawn to Brandenburg because of the national park, the biosphere reserves, and the eleven nature parks. Nature lovers will find so much variety in Brandenburg that it will be hard for them to choose between where they would like to go.
Brandenburg is surrounding Berlin, so it is also a very popular escape from the city. Most tourists find that combining a visit to Berlin works very well with a visit to Brandenburg. If you enjoy nature, stay in Berlin for a couple of days, and then a week or two in Brandenburg. If you prefer cities more than nature, then simply do it the other way around.
Best time for a visit
Which time of the year is best, depends a lot on what you expect to see. If you are generally just looking for a lovely nature holiday, then it would be best if you come in late spring, summer, or early autumn, as Brandenburg can become quite cold during winters, and there is less chance of sunny days (and the days will be short). If you have a special interest in certain bird species, then you might want to plan your trip according to their migratory routes – some birds can only be seen in Brandenburg during winter.
If you want to go to Brandenburg because of the culture and history, then the whole year is suitable, as most of those activities will be indoors anyway.
Places and activities you shouldn't miss
Potsdam
Potsdam is the capital of the region, and naturally has quite a few things to offer to the tourist. The Dutch Quarter, for example, is a UNESCO world heritage site, and there are plenty of royal estates and parks that you can visit. There is, of course, also a castle. Take a walk through the impressive, historic city center, and don't forget to visit a museum to learn more about the city's history (and how it was impossible to travel from Potsdam to Berlin in the past). It is a city rich in history, art, and culture – and it is a great place to start your exploration of the area.
Castles, castles, and even more castles
If you have your own car, and go for a drive through Brandenburg, you will find many castles. Some are open to the public, some are hotels, some are museums, some are ruins. There are too many to list – and if you enjoy castles, then this region of Germany is a good place to just go out in a car (or on a bicycle if you plan your tour well), and simply explore.
Historic town centers
There are many villages in Brandenburg, and most of them have an old, historic town center. While none of them stands out, they all have something interesting to offer. The little villages in Brandenburg aren't very touristy, so you will be able to soak in the atmosphere without people taking photos everywhere.
Visit the National Park
The only national park in Brandenburg is called the Lower Oder Valley National Park.
Visit one of the three biospheres
The three biospheres in Brandenburg are Flusslandschaft Elbe, Schorfheide-Chorin, and the Spreewald. The latter is ideal for people who rely on public transport, as two of the main entry points can be reached by train. It is a great getaway from cities, as many places within the protected biosphere can only be reached on foot or by boat. Spend a day there, or a whole week.
Visit one of the nature parks
There are eleven nature parks, and some are easier to get to than others. Get one of the leaflets about the parks, and check which ones would be most interesting to you – as they all have something different to offer. If you don't have your own car, this might limit your choices on where to go though.
How to plan your trip to Brandenburg
While getting to Potsdam and traveling within Potsdam is rather easy, getting to the smaller places and some of the nature parks can be a bit of a challenge. Look into your options before you decide on where to go, especially if you do not have your own transport. Public transport is very sparse in some part of the state of Brandenburg.
Some hotels become busy during holiday periods and on weekends, but you usually shouldn't have a problem with finding accommodation, as most people usually travel through Brandenburg and go straight to Berlin.
If you plan on exploring the area on your own, make sure that you get a very good map that also lists all the little side roads.