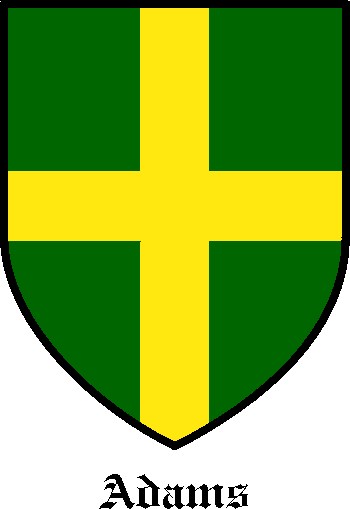 Get this crest printed on...
ADAMS Family History
This interesting surname is a patronymic of Adam, which is of English origin, and is from the Hebrew personal name "Adam", which was borne, according to Genesis, by the first man. The name is of uncertain etymology; however, it is often said to be from the Hebrew "adama", earth. It was very popular as a given name among non-Jews throughout Europe in the Middle Ages. The personal name was first recorded in England with one "Adam Warenarius " in Lincolnshire in 1146 - 1153. The surname development since 1281 (see below) includes the following: John Adamsone (1296, Scotland), William Adames (1327, Worcestershire) and Richard Adamessone (circa 1400, Norfolk)...