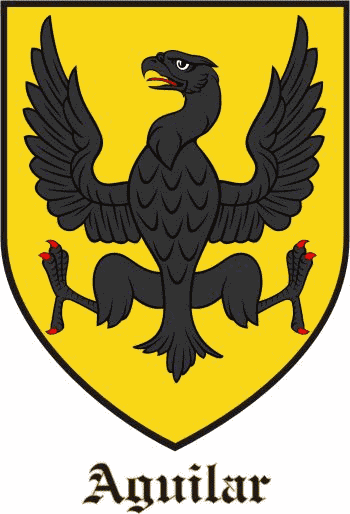 Get this crest printed on...
AGUILAR Family History
Recorded in the spelling forms of Aguilar, Aguilera, and Aguiar, this surname is usually Spanish, but may also be Portuguese and Ashkenasic. It is habitational, and describes a person who originally came from a place known as 'the eagles lair', being a developed spelling of the Roman (Latin) 'aquilaria'. From about the year 100 a.d. until the collapse of the Empire in the year 410 a.d., Spain was merely a province of Rome. The influence of the Romans was profound, and many present day Iberian surnames owe their roots to the Roman influence. The surname itself is much later, few surnames except those where the holder was associated with specific estates, were hereditary, although this was one of them...