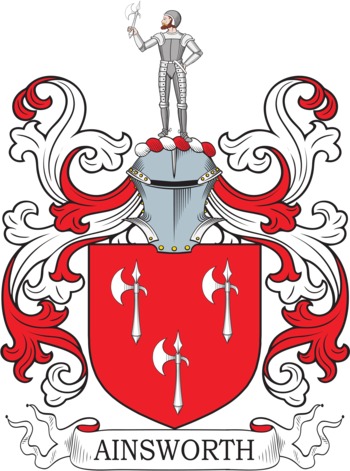 Get this crest printed on...
AINSWORTH Family History
This surname, of Anglo-Saxon origin, is a locational name from a place called Ainsworth in Lancashire, which is recorded as "Hainewrthe", circa 1200 in the Pipe Rolls of Lancashire, and as "Aynesworth" in the Assize Court Rolls of 1285. The placename is composed of the Olde English pre 7th Century personal name "Aegen", from "aegen" meaning own, plus "worth", a homestead; hence, "Aegen's homestead". The surname dates back to the early 14th Century (see below), and early recordings include John de Aynesworth, who appears in Baines "History of Lancashire" in 1370.