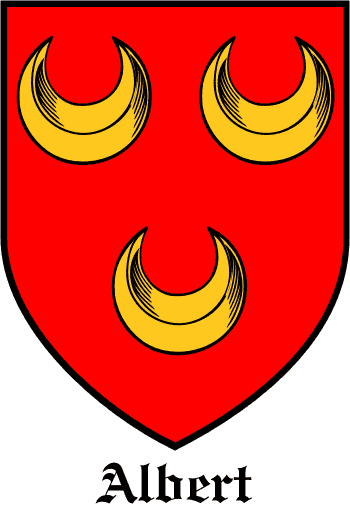 Get this crest printed on...
ALBERT Family History
This is a surname of Anglo-Saxon pre 8th century origins. Recorded in the spellings of Albert, Aubert, the patronymic Albertson and the short form Alberts, the name was popular as a baptismal name in England before the Norman Invasion of 1066. The Normans also used the name, and therefore it enjoyed increased support until the surname period, when mysteriously its popularity waned. The surname was recorded from the early 13th century, see below, but recordings were sparse. The name derives from the Old German compound 'Aedelbeort' which translates literally as 'noble-bright', but probably had a more prosaic meaning one thousand years ago...