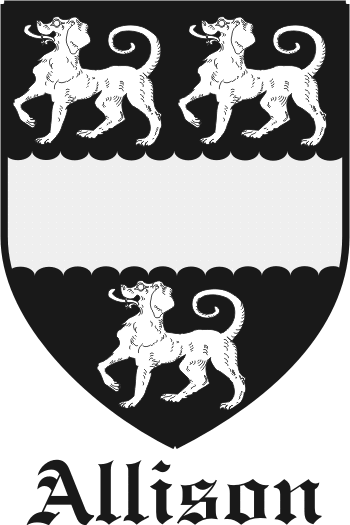 Get this crest printed on...
ALLISON Family History
It is doubtful if any "Scottish" surname arouses as much controversy over its origins as "Allison". Cutting through the swathes of arguments as to whether the origin was from Alyes (French) Alice (English) Alan (Scottish) or Ellis (Norman from Hebrew), what can be said with historical accuracy is that the oldest know recording is English! (see below). Certainly as far as Scotland is concerned the earliest recording would seem to be that of Patrick Alissone, Count of Berwick who in 1296 rendered homage to the ruling council of Scotland in the absence of a proclaimed King Given the propensity of the Gaelic Tribes for the clans...