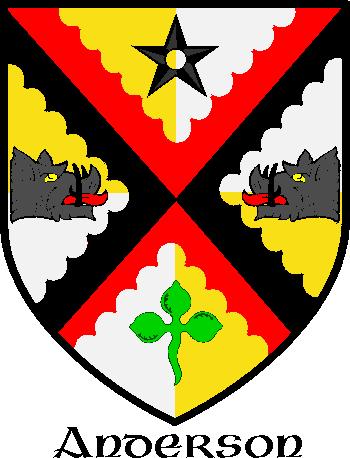 Get this crest printed on...
ANDERSON Family History
This interesting surname is of English and Scottish origin, and is a patronymic of the surname Andrew, which is derived from the personal name from the Greek "Andreas", a derivative of "andreios", manly, from "aner", man, male. This was the name of the first of Jesus Christ's disciples, and it is also the name of the patron saint of both Scotland and Russia. The personal name was first recorded as "Andreas" in the Domesday Book of 1086, and the surname was first recorded in Scotland with one John Andree, who was present at the perambulation of the boundaries of Kyrknes and Louchor in 1395...