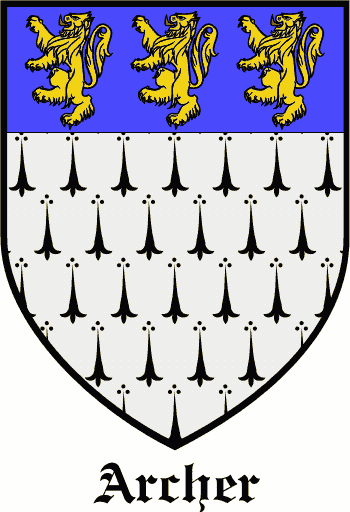 Get this crest printed on...
ARCHER Family History
This long-established surname, with the modern spelling forms Larcher, L'Archer and Archer, is of early medieval English origin, and is occupational, deriving from the Middle English "archere", itself coming from the Old French "archier", meaning "a (professional) bowman". The surname itself was first brought to England at the time of the Norman Invasion of 1066, and was spelt "le Archer" (literally "the Archer"), or the foreshortened form l'archer. The name first appears in records in the mid 12th Century (see below), which was taken directly from the French, and the Feet of Fines of Cambridgeshire record one Hugh le Archer in 1199...