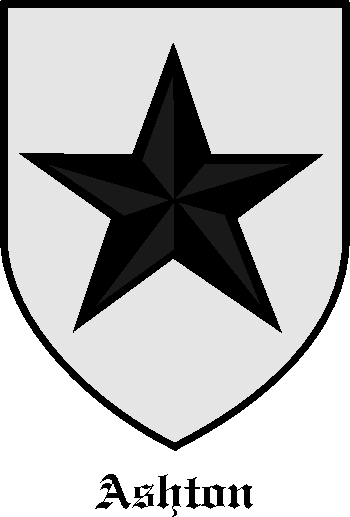 Get this crest printed on...
ASHTON Family History
This distinguished surname, with several entries in the "Dictionary of National Biography", and having more than thirty Coats of Arms, is of Anglo-Saxon origin, and is a locational name from any of the various places throughout England named with the Olde English pre 7th Century "aesc", ash, with "tun", enclosure, settlement. These places include: Ashton near Lancaster in Lancashire, recorded as "Estun" in the Domesday Book of 1086; Ashton near Bainton, Northamptonshire, appearing as "Aesctun" in the Anglo-Saxon Chronicles, dated 960; also, Long Ashton, Somerset; Ashton Gifford, Wiltshire, and Steeple, West and Rood Ashton, Wiltshire. Locational surnames were originally given to the lord of the manor, or as a means of identification to those who left their place of origin to settle elsewhere...