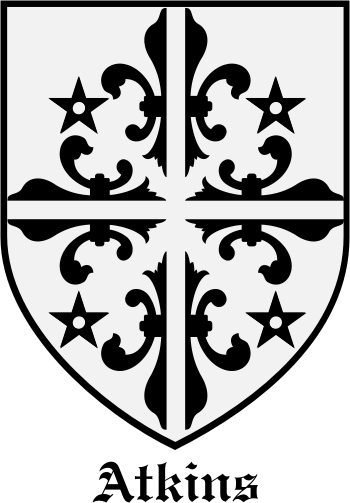 Get this crest printed on...
ATKINS Family History
This interesting surname derives from "Ad", a pet form of the Hebrew male given name Adam, meaning "red earth", with reference to the substance from which the first man was formed, plus the Olde English pre 7th Century diminutive suffix "-kin". The "d" was dialectally changed to "t" in certain areas, and the final "s" indicates the patronymic form ("son of Atkin"). Adekin filius Turst appears in the 1191 Pipe Rolls of Norfolk. The surname was first recorded in the early half of the 14th Century (see below), and one John Adekynes is noted in the Subsidy Rolls of Warwickshire (1332)...