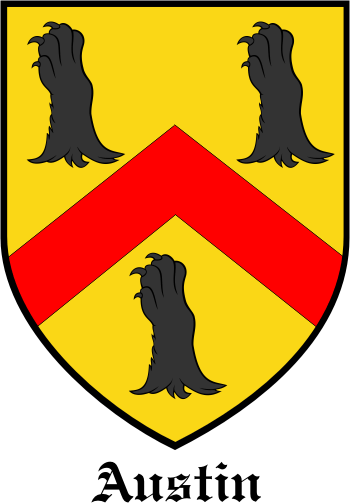 Get this crest printed on...
AUSTIN Family History
This famous surname derives originally from the Roman (Latin) "Augustine", and is the medieval vernacular form, being first recorded as a surname in the 13th Century (see below). The first Archbishop of Canterbury was St. Augustine, who died in 605 A.D., however, the name totally lost popularity until the 12th Century, when, during the Christian revival period, also associated with the Crusades, the religious order known as "The Austin Canons" was established. The present name is probably habitational in origin, as the order was celibate, and referred to people who worked at the various properties owned by the order. As the popularity of the "Austin" order spread, the name became baptismal in its own right...