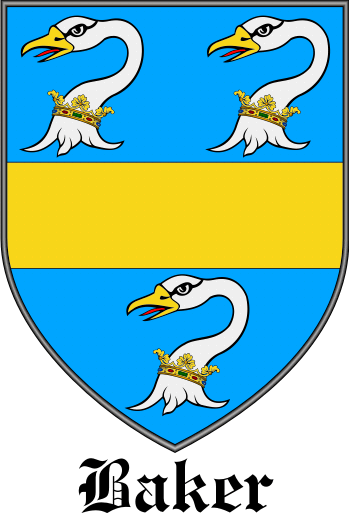 Get this crest printed on...
BAKER Family History
This ancient surname is of Olde English pre 8th century origins deriving from the word 'boeccure'. The surname is always occupational, but not always for a maker of bread. There are a number of possible origins and these include an official with special responsibilities for the baking ovens in a monastery or castle, as well as the keeper of the 'communal kitchen' in a town or village, since most of the humbler households had no cooking facilities other than a pot over a fire. The right to be in charge of this service and to exact money or loaves in return for its use, was in many parts of Britain, a hereditary feudal privilege...