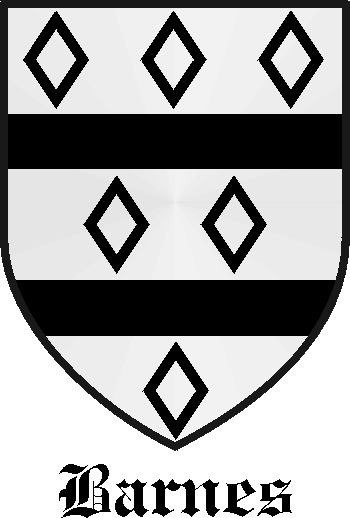 Get this crest printed on...
BARNES Family History
This interesting surname has three possible origins; firstly, it may be a topographical name or occupational name of Anglo-Saxon origin, for someone who lived or worked at a barn, deriving from the genitive case or plural of the Middle English "barn", a development of the Olde English pre 7th Century "bern", meaning barn, granary. The placename Barnes, on the Surrey bank of the Thames in West London, has the same origin, and some bearers may be members of families hailing from there. Secondly, it may be of Anglo-Saxon and Old Norse origin, and is the name borne by the son or servant of a berne, a term used in the early Middle Ages for a member of the upper classes...