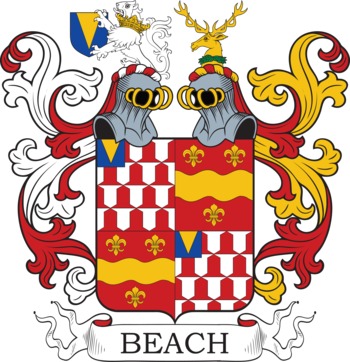 Get this crest printed on...
BEACH Family History
This interesting surname is much less clear cut in its origins than it may seem at first. It is true that it can be topographical, and derive from the Olde English pre 7th century 'bec', therefore describing one who was resident by beech Trees or a beech orchard, as beech nuts were collected as part of the medieval winter diet. However the most likely explanation is that the surname has a quite different meaning altogether. It probably derives from "Baec" as in the modern 'beck' and meaning a small river or stream, since it was necessary to live as close to fresh water as possible.