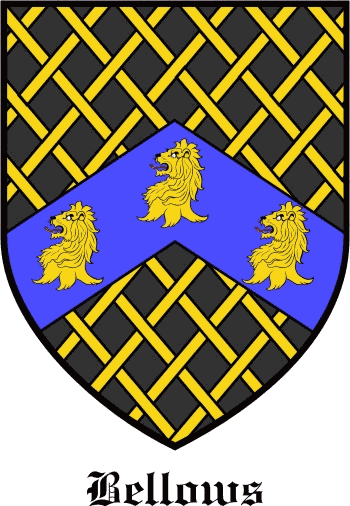 Get this crest printed on...
BELLOWS Family History
This very interesting "Huguenot" name is French in origin, although oddly the first recording in England is that of a Dutchman! The surname, with variant spellings Bellows, Beloe, and Bellow, is found heraldically in both Cambrai as "Billouart" and in Normandy as "Billouet", and there appears to be several possible original meanings. The first is as a nickname form, not from William but Robillon, itself a form of Robert. The second is as a metonymic occupational name for a "Coiner", for the old French "Billon", whilst the third is habitational from a place called Billom in France. In England the recordings include Charles Billo at Huguenot Church, Threadneedle Street in 1675 and Paul Billows recorded at St...