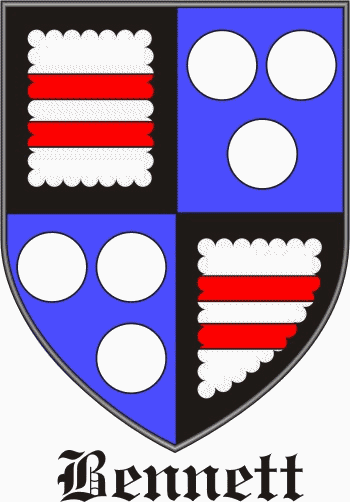 Get this crest printed on...
BENNETT Family History
This interesting surname derives from the medieval given name "Benedict", from the Latin "Benedictus" meaning blessed. This personal name owed its popularity in the Middle Ages chiefly to St. Benedict (circa 480 - 550), who founded the Benedictine order of monks at Monte Cassino, and wrote a monastic rule that formed a model for all subsequent rules. There were many versions of the name throughout Europe, and in England in the 12th Century the Latin form of the name can be found alongside versions derived from the Old French forms "Beneit" and "Benoit", which were popular among the Normans. The surname dates back to the early 13th Century (see below)...