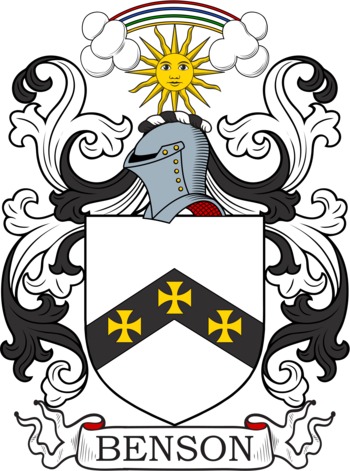 Get this crest printed on...
BENSON Family History
This ancient surname is of Anglo-Saxon origin, and has two possible sources. Firstly, it is a patronymic from the medieval given name "Benne", which is in part a short form of Benedict, which in turn is from the Latin "Benedictus", meaning blessed, and in part a form of the Old Norse personal name "Bjorn", meaning "bearcub, warrior". The personal name owed its popularity to St. Benedict (circa 480 - 550), who founded the Benedictine order of monks at Monte Cassino and wrote a monastic rule that formed a model for all subsequent rules.