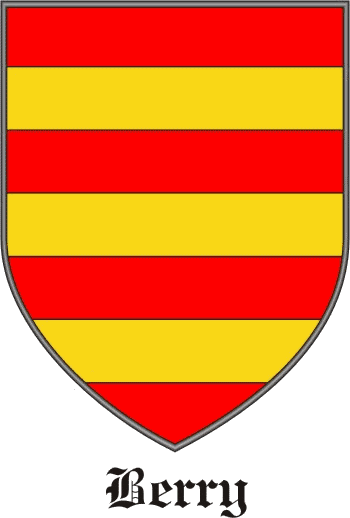 Get this crest printed on...
BERRY Family History
This is an ancient English surname of topographic or locational origin. It derives either from the pre 7th century 'byrig', meaning 'a fortified place' or the later 'beri', or 'buri' denoting a fortified manor house. Topographically the surname was given either the owner of a manor house, or possibly to somebody who lived close by. Locationally the surname may derive from such places as Bury in Huntingdonshire, recorded as Byrig in the Anglo Saxon Chronicles of the year 974, Bury in Lancashire or Sussex, Berry(brow) in Yorkshire, or Bury St. Edmunds, Suffolk, this latter place being recorded as Sancte Eadmundes Byrig in 1038...