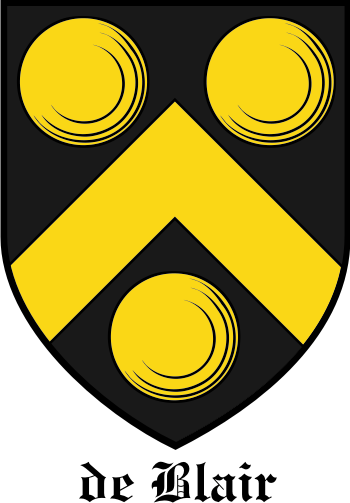 Get this crest printed on...
BLAIR Family History
Recorded as de Blare, Blare, Blayr, and the more popular Blair, this famous Scottish surname is locational. It probably originates from Blair House in Ayrshire, although the area of Mount Blair in the former county of Forfarshire in the far North East is also a possibility, as are the various Blair villages in Perthshire and Dunfermline. In all cases the derivation is from the pre 9th century Gaelic word "blar", meaning a field or plain but more specifically a battlefield! The surname is well recorded in the records of Scotland from the early 13th century with examples including Brice de Blar and Alexander del Blair who witnessed an agreement between the burgh of Irvine and Brice de Eglunstone in 1205...