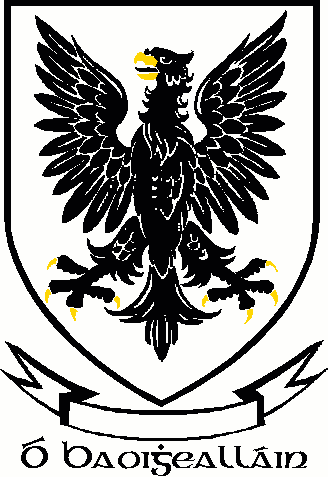 Get this crest printed on...
BOYLAN Family History
Recorded in the spellings of Boylan, Boyland and Boylund, this interesting surname is of either England or Irish origin. It has at least two possible sources. The first source is locational from a place called Boland in the county of Norfolk. This translates as "Boia's grove", and is derived from the pre 5th century Germanic personal name "Boio" of uncertain origin, and the Olde English or Norse words lund or lundr, meaning a grove or copse of trees. The placename was first recorded as "Boielund" in the Domesday Book of 1086. The second possible source is from the Gaelic name "O' Baoigheallain", of uncertain origin, however "gheall" means pledge...