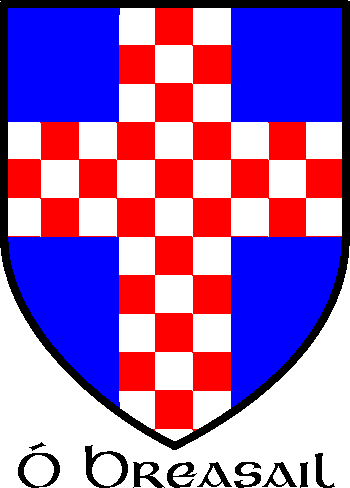 Get this crest printed on...
BRAZIL Family History
Recorded in several spellings including Brassill, Brazil, and Breazeall, this surname has absolutely nothing whatsoever to do with the South American country. It is Irish, and was formerly only recorded in ancient times in the County of Wexford, in the south east cormer of the country. It derives from the pre 10th century Gaelic O' Breasail, which translates literally as "The descendant of the one involved in strife". Almost all true Gaelic surnames have a nickname as the base, and usually from ten centuries or more ago. These base names referred to the real or supposed characteristics of the then chief...