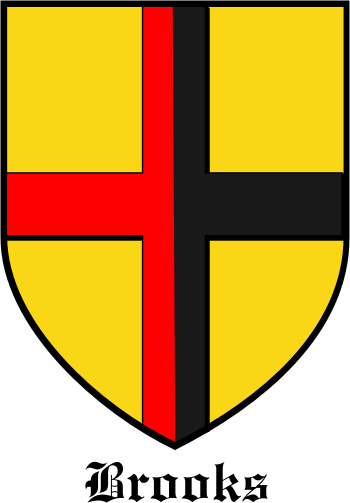 Get this crest printed on...
BROOKS Family History
This is an ancient surname of Germanic (Anglo-Saxon) and Olde English pre 7th century origins. Widely recorded in Germany, where it is sometimes found with the aristocratic "von", England, Scotland and Ireland, it has several possible origins. The name can be residential from one of the many places called Brook or Broke both in England and Germany, or it can be a topographical for somebody who lived by a 'broc'. In Germany this appears to refer to a rocky area but in Britain, it is clearly associated with water, being either a stream or an area of land which flooded in winter time...