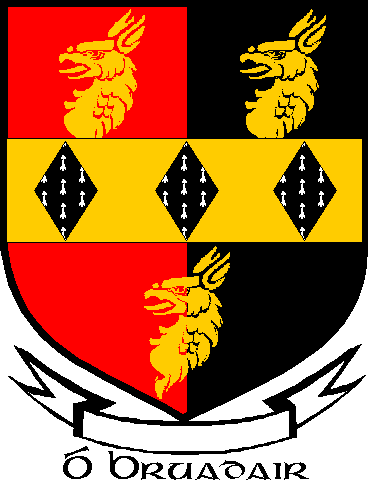 Get this crest printed on...
BROTHERS Family History
This very interesting surname found recorded as Brother, or the patronymic, Brothers, and in Cornwall, at least it was originally 'Brethers', may not be what it seems. From the 13th century onwards it is generally accepted to be a 'Guild' surname, and as such may be said to be a medieval predecessor of the term 'Brother' as applied to a member of certain associations and unions. The earliest recordings of the name may be personal endearment names or occupational, and as such several examples are recorded in the 1086 Domesday Book. Taken at random these include 'Broder of Stafford' and 'Brodre of Devon', but whether they describe a member of the church, or something quite different, is not clear...