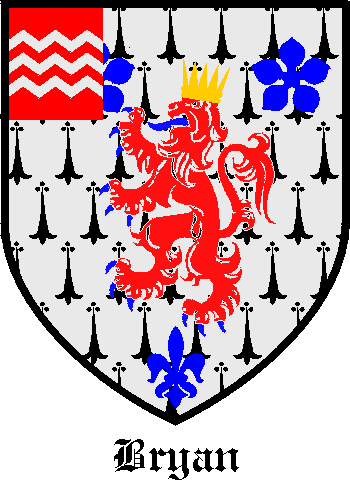 Get this crest printed on...
BRYAN Family History
This interesting English surname may be a patronymic of Anglo-Norman origin from the Old Norse personal name "Brjan", introduced into England by the Normans. It may also be a patronymic of Celtic origin from the Celtic personal name "Brian", containing the element "bre", hill or eminence, giving rise to a native Irish version borne by one of the greatest Irish septs, descendants of Brian Boru, who rose to the High Kingship in 1002; Brian came into use as a surname 40 years after his death. This native Irish name had also been borrowed by the Vikings who introduced it to North West England before the Norman Conquest...