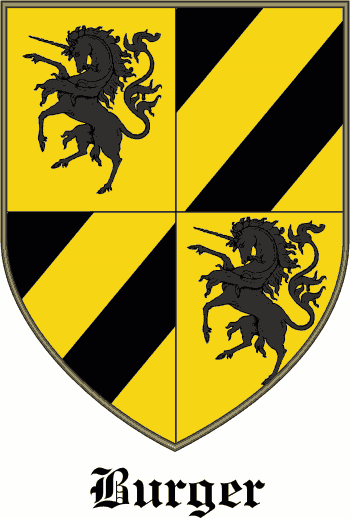 Get this crest printed on...
BURGER Family History
This interesting and unusual name has an intriguing history in England, it is found occasionally recorded as a surname from the 13th Century onwards, but there is no evidence of it as a vocabulary word until the 16th Century. In the modern idiom the surname has many variant spellings including Burger, Burgher, Burker and Borger are German and Dutch/Flemish in origin, the derivation of the English name is from the Middle English word 'burg', meaning a (fortified) town, and that of the German from the medeival German 'burc'. In all cases the name is a status surname for a freeman of a town, particularly one who was a member of the town's governing council, though it later came to mean, in more general terms, 'inhabitant of a borough', 'citizen'...