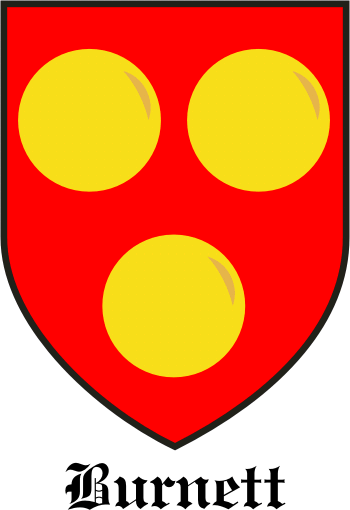 Get this crest printed on...
BURNETT Family History
This distinguished name is of Old French origin, introduced into England after the Norman Conquest of 1066. It is one of that sizeable group of early European surnames that were gradually created from the habitual use of nicknames, given in the first instance with reference to such characteristics as personal appearance or to habits of dress. The name derives from the Old French "burnete, brunette", a diminutive of "brun", brown, or dark-brown, used of a person's complexion or hair-colour, or in some cases of a particular type of cloth. "Burnete" was used in the Middle Ages of a wool-dyed cloth of superior quality, originally of dark-brown colour, and the surname may in some cases denote a maker or seller of such a material...