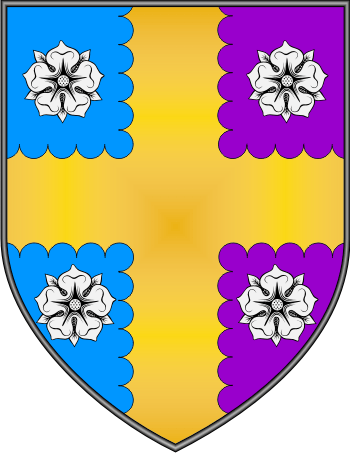 Get this crest printed on...
BURTON Family History
This famous name is of Anglo-Saxon origin, and is a locational surname deriving from any one of the numerous places called Burton in England, found mainly in the midland and northern counties. Most of the places are recorded in the Domesday Book of 1086 as, variously, "Burtone, Bortune" or "Bortone", and most share the same meaning and derivation, which is "the settlement by a fort", derived from the Olde English pre 7th Century "burg, burh", fort, often referring to a Roman or other pre-English fort, sometimes a fortified manor, with "tun", enclosure, settlement. Some of the places mean "settlement belonging to a fort", from the same Olde English elements, while Burton in Somerset means "the settlement on the River Bredy" or "Bride", and Burton in Sussex translates as "Budeca's settlement"...