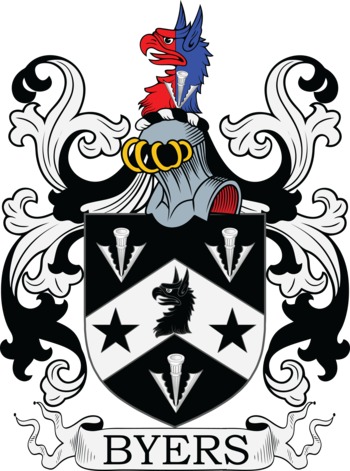 Get this crest printed on...
BYERS Family History
Recorded in a number of modern spelling forms including Byars, Byers, Byre, Byres, Bier, Biers, and Buyers, this is an English topographical or occupational surname, and one associated with the pre 7th century Viking invaders. It derives from the word "byre" meaning a cattle barn or dairy, and is one of a group of surnames which originate from working or living on a farm. These include Bull, Heffer, Stott, and Palfrey, and all relate to the keeping of livestock, the prime agricultural function of the medieval period.