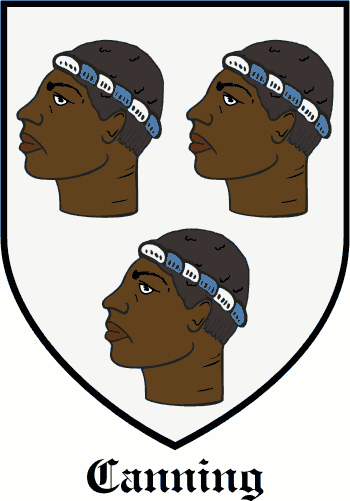 Get this crest printed on...
CANNING Family History
This is an English locational name from a place in Wiltshire called Cannings, deriving from the Olde English 'Caningas' meaning 'people of cana' - a nickname of uncertian origin. Two families of this name came to C. Derry from England and were very active in organizing the plantation of Ulster in 1615. Two Gaelic Irish families O Cainin of Westmeath and Offaly, and Cannon of Co. Donegal have occasionally anglicized their name as Canning. In Ireland, Canning is a name chiefly found in West Ulster and Connacht. The first recorded spelling of the family name is shown to be that of O'Cannine and O'Cannyn...