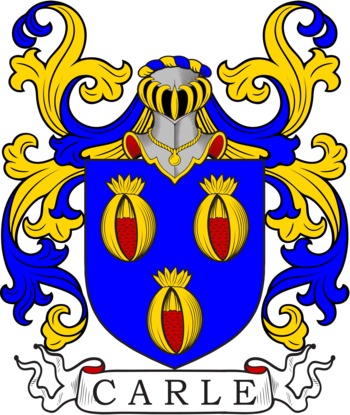 Get this crest printed on...
CARLE Family History
This most interesting surname is of Germanic and Anglo-Saxon origin. It may derive from the Germanic personal name "Karl, Carl", man, which was Latinized as "Carolus". This given name gave rise to the Old French personal name "Charles", introduced into England by the Normans, but never popularized until the Stuart period. In France it was popular from an early date due to the fame of the Emperor "Charlemagne", (Charles the Great) King of the Franks (742-814). It was introduced to Scotland in the 16th Century by the Stuarts, who had strong ties with France, and was brought by them to England in the 17th Century.