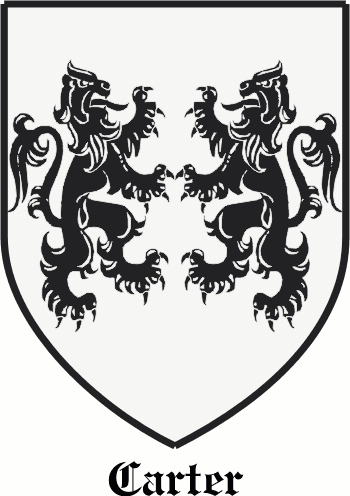 Get this crest printed on...
CARTER Family History
This is an old ancient name, thought to be originally derived from the Celtic word "cairt" meaning "cart". It is an occupational surname for a transporter of goods, with an elaborate history and derivation. There are four sources for the word, from the Latin "carettarius", from "carrum"; from the Old Norman French "caretier", surviving in modern French surnames such as "cartier", from the Middle English (cart(e)", derived from the Old Norse "kartr" or the Olde English "craet" and finally from the Olde French "charetier", charioteer. All four of these sources have been merged to form the modern English surnames Carter and Charter...