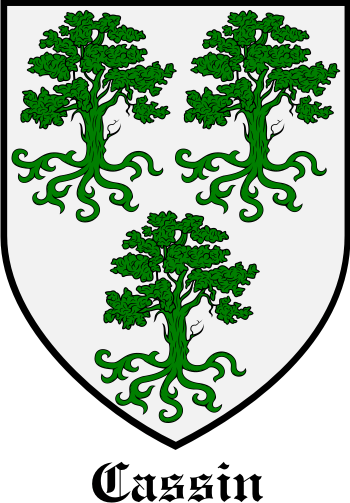 Get this crest printed on...
CASSIN Family History
This most interesting surname is of Old Gaelic origin, and is a contracted form of Mac Cashin, the Anglicized form of the Gaelic "Mac Caisin", which is composed of the Gaelic prefix "Mac", son of, and a byname "Caisin", from "cas", meaning crooked or curly (headed). The MacCashins were hereditary physicians in Upper Ossory, now the county of Kilkenny, and some adjacent areas. The surname first appears in the late 13th Century (see below), while as early as 1304 it is found in nearby Kildare, and in 1331 in north Tipperary. Bishop John O'Cassin resigned the see of Killala in 1490...