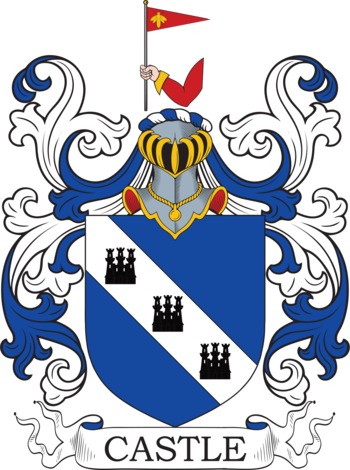 Get this crest printed on...
CASTLE Family History
This interesting name is of early medieval English topographical origin, and is derived from the Anglo-Norman French "castel", castle, fortified building or set of buildings, especially the residence of a feudal lord. The name could also have denoted a servant who lived and worked at such a place. Topographical surnames were among the earliest created, since both natural and man-made features in the landscape provided easily recognisable distinguishing names. The name development since 1154 (see below) includes the following: Henry de Castell (1260, Cambridgeshire), John del Castel (1307, Yorkshire), and William ate Castele (1317, Kent).