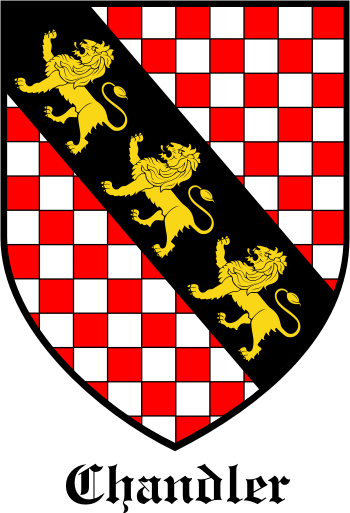 Get this crest printed on...
CHANDLER Family History
This interesting surname is of early medieval English origin, and is an occupational name for a maker or seller of candles. The derivation is from the Middle English "cha(u)ndeler", ultimately from the Old French "chandelier", Late Latin "candelarius", a derivative of "candela" a candle, from "candere" to be bright, with the agent suffix "-er", one who does or works with (something). The name may also, more rarely, have denoted someone who was responsible for the lighting arrangements in a large house, or else one who owed rent in the form of wax or candles. Job-descriptive surnames originally denoted the actual occupation of the namebearer, and later became hereditary...