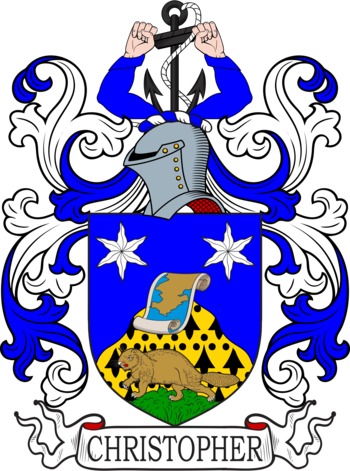 Get this crest printed on...
CHRISTOPHER Family History
This ancient surname recorded in over seventy different spellings from Christof, Kristofer, and Toffano, to Cristofori, Krysztof, and Stoffer, is of Ancient pre Christian origins. The derivation is from "kristos" meaning "leader", a word which surprisingly is not Hebrew but Greek, whilst the later Roman (Latin) "Christopherus", is also from the Greek with the addition of a second element "pher", meaning "to follow". The personal name was originally carried by a 3rd century saint, the patron saint of travellers.