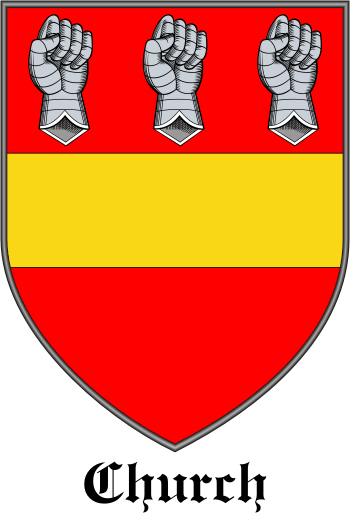 Get this crest printed on...
CHURCH Family History
This surname, with variant forms Churcher and Churchman, derives from the Old English pre 7th Century "cyrice" meaning "church", (ultimately from the Greek "Kyricaon", house of the Lord), and was originally given either as a topographical name to one resident by a church or as an occupational name to an official in charge of a church. The surname from the former source first appears on record in the latter part of the 13th Century, (see below). Other early recordings include Robert Atte Chyrche, (Norfolk, 1273), and Stephen Church, (Kent, 1292). Henry of the Chirche recorded in "The Register of the Freemen of York City", dated 1368, was most likely a verger or sexton...