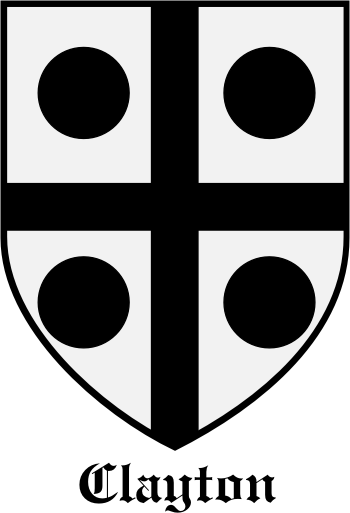 Get this crest printed on...
CLAYTON Family History
Recorded as Clayton, and occasionally dialectals such as Claiton, Cleaton, Cleiton, and others, this is a medieval English surname. It is locational from various places now called Clayton in the counties of Lancashire, Staffordshire, Sussex and the West Riding of Yorkshire. The derivation is from the pre 7th Century "clorg-tun, meaning the village on the clay. The earliest spelling is in the Domesday Book of 1086 as Claitone and Claitune, and it appears in its present form in Lancashire in the pipe rolls of 1263. Locational surnames were usually acquired by a local landowner, or especially by former inhabitants of a place who had moved to another area, and were thereafter best identified by the name of their birthplace...