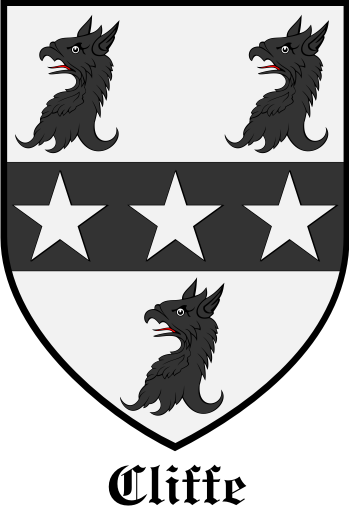 Get this crest printed on...
CLIFFE Family History
This interesting surname is of Anglo-Saxon origin, and has two possible interpretations. Firstly, the surname may be a locational name from Cliff in Hampshire and Warwickshire, North and South Cliff in the East Riding of Yorkshire, Cliffe in Kent, King's Cliffe in Northamptonshire or Cliffe in the North Riding of Yorkshire. All these places share the same meaning and derivation, which is from the Old English pre 7th century "clif", slope, bank, cliff. The Old English word was used not only in the sense of the modern English "cliff" but also of much gentler slopes, and frequently also of a riverbank...