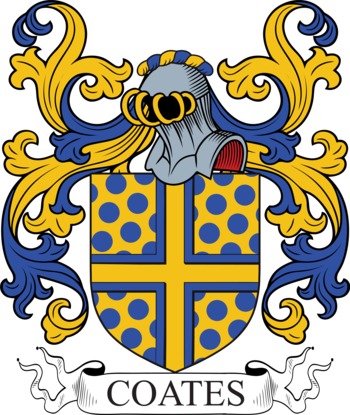 Get this crest printed on...
COATES Family History
There are two sources for this English name, the first being a locational name from any of the numerous places in England e.g., Coates in Cambridgeshire and Cotes in Leicestershire. A locational name was usually given to the lord of the manor at that place or to someone who moved from there to another village. The second source is topographical and would have denoted someone who lived in a relatively humble dwelling, a hut or cottage. The derivation is from the Old English pre 7th century "cot" or "cote" meaning cottage or shelter.