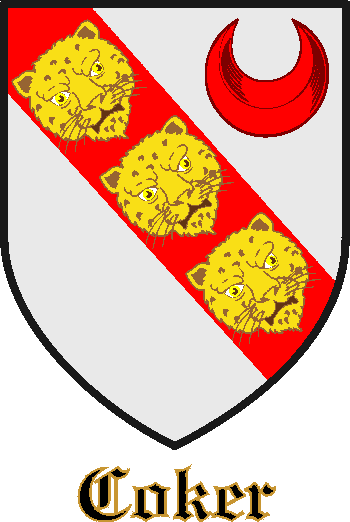 Get this crest printed on...
COKER Family History
Amongst all the many interesting surnames 'Cocker' deserves to be in the forefront. There are two possible origins, the first and most romantic, originates in the period of the Olde English in the 5th century a.d., and derives from the word 'cocc', a word used in many contexts, but one which originally described 'a son'. However such was the importance given to the male heir, that the word was also used to describe a 'fighter or warrior', the implication being that the son would hardly be anything else but a blood thirsty hooligan, who would defend the family's so-called honour. As however it became clear that not all sons were hell-bent on such a lifestyle, the word became applied to a professional warrior, even a prize fighter, one who fought less for honour and more for money...