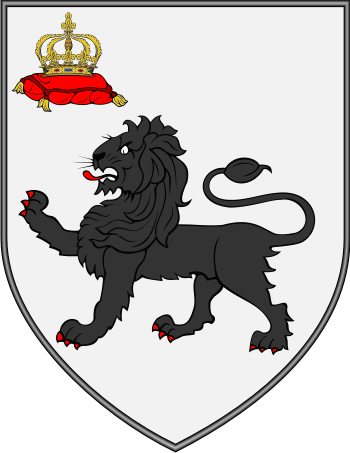 Get this crest printed on...
CONNELLY Family History
This interesting surname, with variant spellings (O) Connally, Conneely, O' Conley etc, is an Anglicized form of the old Gaelic prefix "O" indicates "male descendant of", plus the personal byname Conghaile, from "con", a hound and "gal", valour, hence, "Descendant(s) of the Hound of Valour". The O'Conghailes were an ancient Connacht sept who with the passage of time, separated and dispersed into three main branches. The chief branch resided in County Meath and was one of the "Four Tribes of Tara". In former times the seat of the Irish High Kings was on the Hill of Tara. The second branch belonged to the ancient Kingdom of Oriel embracing the modern County Monaghan, and this territory was ruled by the (O) Connollys, the McMahons and the McKennas up to the end of the 12th Century...