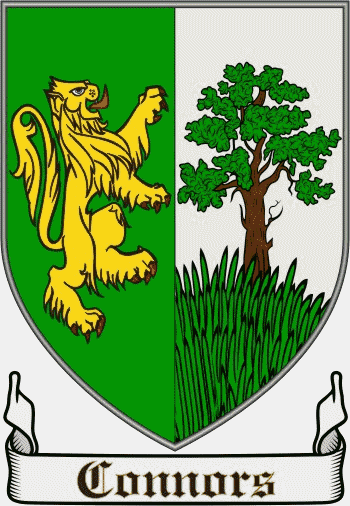 Get this crest printed on...
CONNORS Family History
It is common outside Ireland for the clan name O' Connor to lose its Gaelic identity and to be found spelt as Conor, Connor, Connors, Connar and Conner, but all are originally descendants of "Conchobhair". Historically the clan is the most famous of the Irish, representing the last true Irish Monarchy. The name translates as "The descendant of hound - desire", a Viking type compound of the pre 8th Century when Ireland was invaded by the Norsemen. The clan O' Connor has six distinct septs, originally from Connacht, the largest sept is now in Munster (County Kerry). In England recordings include Edward Connor (1717, St...