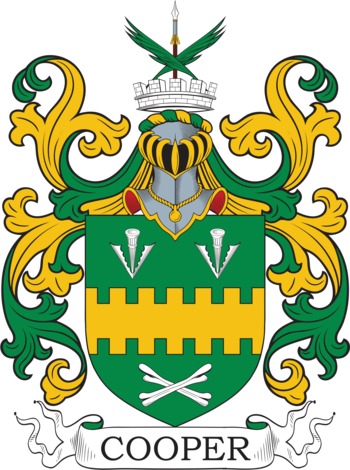 Get this crest printed on...
COOPER Family History
Amongst the most important of all medieval crafts was that of barrel or tub making. The origin is Anglo Saxon, deriving from the German "kuper" itself a derivative of "kup" - a container. The word being first used in England in the 8th century. Over the centuries the spelling and the later surname became confused with other forms such as Cowper and Copper, which themselves can also describe a maker of metal containers. In these cases the derivation is from the Olde English "coper", itself a "borrowed" word from the Cyprian "cyprium" meaning "bronze".