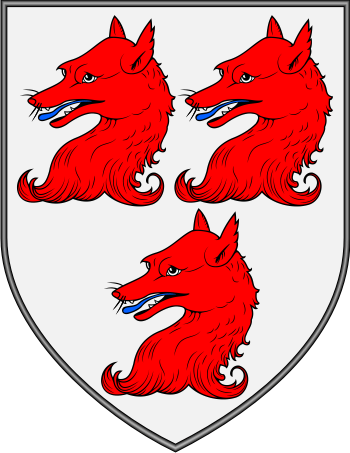 Get this crest printed on...
COWEN Family History
This interesting name, widespread in Scotland and Ulster, is an Anglicized form of the old Gaelic MacEoghain or MacEoin. The Gaelic prefix "mac" means "son of", plus the personal name Eoghan from the old Celtic "Oue(i)n", well-born, but believed to derive ultimately from the Greek "Eugenious", "born lucky" or "well-born". In Ireland Eugene replaced Eoin, the old Irish form of John, and the various patronymic forms of the name include MacOwen, MacCown, MacCone, MacKeown. The forms Cowan, Cowen and Kewon resulted from the subsequent loss of the "Mac" prefix. In 1582 one, John Cowan was Chancellor of Christ church, Waterford, and in 1639 Cowan's Hospital in Stirling was founded by John Cowan, a merchant there...