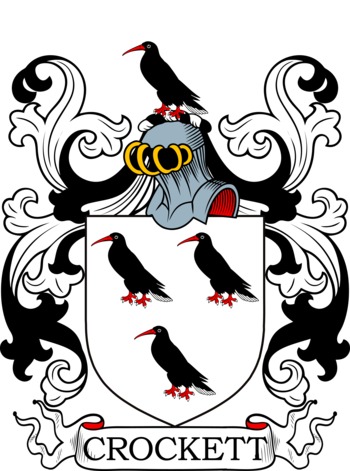 Get this crest printed on...
CROCKETT Family History
This interesting name has two possible origins. The first being a nickname for someone wearing a particular hair style, deriving from the Medieval English "croket" meaning "a large curl". In Scotland the Galloway family name Crockett is said to be derived from Macriocaird, from the Gaelic "mac" meaning "son(of)" and the personal name Rickard (Richard). The first recorded spelling is found in Scotland (see below). Crok(k)at and Croket being alternate spellings (1483 to 1614). In 1634 one John Crokkit in Achinkyle was charged with "molesting the minister at Inchcallioch and stealing his timber".