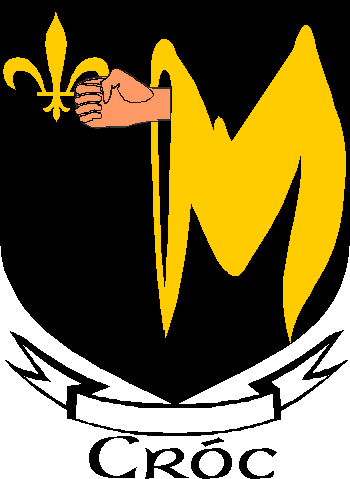 Get this crest printed on...
CROKE Family History
The ultimate origin of this name is the Olde Norse personal byname Krokr meaning "bent" or "crooked" and originally bestowed on a devious schemer. This name was introduced into England from Denmark or Normandy where it took the form Croc. One, Rainald filius (son of) Croc appears in the Domesday Book of 1086 for Hampshire and a Matthew Croc in the 1158, Pipe Rolls of that county. The Medieval English word "crok", borrowed from the Old Norse "krokr", was used in a topographic sense to describe someone who lived by a bend in a river or road as in William del Crok "The Lay Subsidy Rolls of Lancashire", dated 1332...