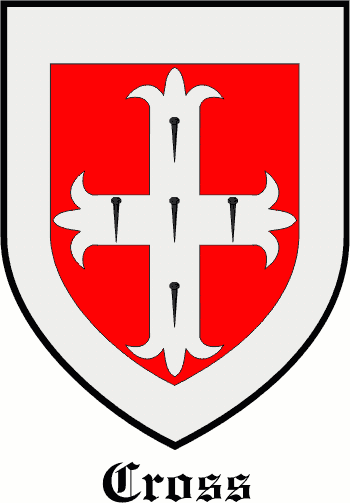 Get this crest printed on...
CROSS Family History
Recorded in several spellings including Cross, Crosse, du Cross and Crossman, this is an English surname. It derives from the pre 7th century Old Norse word "kross", which in Middle English comprehensively displaced the Olde English form of "cruc". As a surname it has several possible origins. The first is that it may have been topographical for someone who lived near a stone cross set up by the roadside or in a market place. In a few instances the surname may have been given originally to someone who lived by a crossroads, but this sense of the word seems to have been a comparatively late development...